Kids
Please leave the kiddos at home. It's not that I don't like kids, but tattoo shops are just not child appropriate. Trust me; I'll see them when they're eighteen anyway.  This includes babies.
How to get tattooed:
Call the studio.  I'm usually busy during open hours with my clients.  All calls and messages are returned between clients.  Feel free to contact me on email, Facebook, or Instagram with images, but all consultation questions and scheduling require a phone conversation.  (It isn't feasible to handle the back and forth of scheduling over messages.) So make sure and add your real name and phone number attached. 
I need to have an idea of what you're looking for before I know how to schedule you.
 A good list of questions you need to have some kind of answers for:
Subject matter- Florals? Wolves? Dragons? Abstract geometry? Lettering? Etc.  I'm okay with scribbles and a decent description.  It's what the consultation process is for.
Requirements -Is this working around existing work? Covering existing work? Scars, stretchmarks, moles, sun damage, nerve damage, etc.?
Purpose-Why do you want the tattoo?  What does it mean to you?
Size -How large? IN INCHES
Body Part
Style- You can always link images of styles you like that aren't the subject matter you want.
Scheduling- Do you have specific days you need to schedule within? The more rigid your schedule, the further out you will probably be scheduled.  The more flexible your schedule, the more likely of sooner availability.
Deposit- a small non-refundable fee is processed over the phone with a debit/credit card that applies to the price of the overall tattoo.  That's what gets you scheduled, and starts me to designing.
 Please understand that everything you see on the net isn't always an honest reflection of good tattooing practices.  It's not a judgement against your wants but a decision FOR quality tattooing.
Shop Rules:
-The studio is private. It's just you and me during sessions. Following the pandemic the shop flow changed for the better; by limiting the inessential amount of people in the building has allowed for far more client focused sessions. (That means better work in a shorter time frame.  It saves you money and me stress 😊) Small groups when everyone is being tattooed are fine. 
If there's a disability or other specific need such as but not limited to an interpreter, please contact the studio to make arrangements accordingly. 
-Masking is staying.  Bring your own for comfort requirements if you want.  If not, I provide disposables.  Why still? Because we will be spending an extended amount of time in each other's personal air space.  Way more so than typical daily life.  I go to extra precautions for your health and safety as part of the standard operating procedure around here.  This protects me.  I like being healthy.  (Your dentists/hygienists mask for the same reasons)
Everyone is asked to wash their hands and use some hand sanitizer at the beginning of the appointment.  It was required during the pandemic response, it's a healthy practice, and helps keep the shop clean. 
If these standard hygiene practices are viewed as problematic, I'm not the artist/studio for you. It's all good. 
Deposits/Rescheduling:
 24 hours notice is required to reschedule your appointment.  Life happens, but it costs me money and I miss out on serving other clients if you don't show.  I give one reschedule within 6 months of original appointment.  I try to run a tight ship, and scheduling changes on my end are very rare, but do happen.  I always try to give as much warning as is possible, and give you first availability at time of rescheduling.
If you have ever been a no-call no-show, instead of being charged the usual deposit, full estimated flat pricing will be charged at time of scheduling. 
 -Tattooing is a cooperative process.  It requires participation and concentration on your part as well.  You are expected to behave appropriately during sessions.  (This is such a rare thing to have to enforce, but tattoo shops get weird.  Please remember I'm providing a professional service.  Stay respectful and help keep the vibe cool.)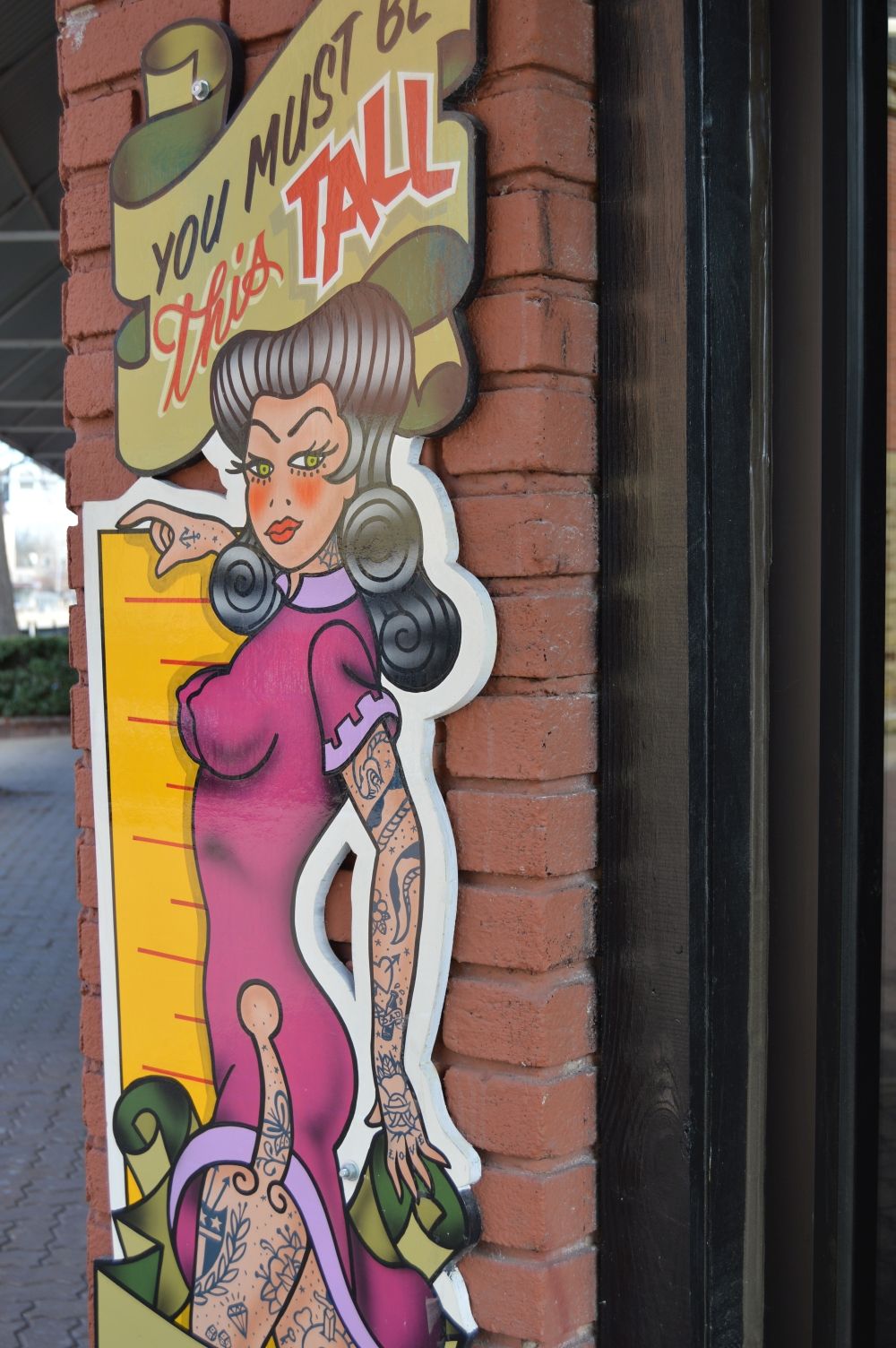 What to do before getting tattooed?
Get plenty of rest, no drugs or alcohol, eat good sized meals, and lay off the energy drinks (they make you jittery).
Try to wear appropriate clothing that you aren't too attached to.  I try to be neat, but pigment can be messy.
Bring I.D.  It must be state/country issued with current name, address, birthdate, and photo.
How do I pay?
I accept cash, credit, and debit.
The card you are using must have your name on it.
I also sell Gift Certificates of any denomination that expire one year from purchase.  (Many clients ask for these at Christmas and birthday time. Even a few people buying $20 gift certificates adds up to a good chunk off the tattoo price or at least covers the tax rate.  Good stuff!)
Privacy:
There are some clients and places that require more privacy than is typical.  If you feel this suits you, please let me know during your consultation, so we can make that happen.  Extra privacy options are available, but most clients prefer a more open approach.