Kids
Please leave the kiddos at home. It's not that I don't like kids, but tattoo shops are just not child appropriate. Trust me; I'll see them when they're eighteen anyway.  This includes babies.
How to get tattooed:
Consultation is the first step.  What you need to have to be prepared:
An idea. You need some vague idea of why and what you want tattooed.  It doesn't have to be nailed down in detail, but some idea.
If you want to show me reference material, bring it in printed on paper. (Yes, they still make that stuff, and I'm sure you're thinking, "Why won't my  smartphone do?"  No one has their photos organized, the screens are often cracked beyond legibility, and the screen is only a couple of inches so everything is shrank to an unrecognizably small thumbnail.

This is extremely important if you want portrait work, footprints or handprints, or your friend's drawing.

Your schedule.  I try my best to get folks in within a timely manner, but we have more than my schedule to work within.
Deposit money.  I take a small deposit towards the price of the tattoo.  This is just to hold your time slot and assure that you're serious.  This is not a design fee.  I don't charge anything extra for design work, but I also don't start sketching until an appointment has been scheduled.  The deposits are non-refundable.  If given 24 hours advanced notice, I will reschedule you once for free within a six month time frame. (Shit happens.)
Why is a Consultation Important?
I need to be able to meet you.  Over the phone you're just a disembodied voice.  Meeting you tells me a lot about your style, but also lets me assess your skin and body shape and size so your tattoo will look good ON YOU! 
Tattooing is done by appointment.  There is rarely time for walk-ins, but when there is, those slots will be filled by people who have shown up in person. Almost never someone who is on the phone.
Show up! Show up! Show up!
I know the internet and smart phones have made everything convenient and easy, but it doesn't work for tattooing.  I used to be able to take appointments over the phone, but times have changed.  YOU MUST COME IN FOR A CONSULTATION to schedule an appointment.  There are very few exceptions to this rule.  I am tattooing full-time, the best way to reach me is coming to the studio.
Phones and the net are impersonal.  Your tattoo isn't.  Five minutes of face-to-face time makes all the difference in the finished tattoo.
I do make exceptions for truly long distance clients.  (No, Oklahoma doesn't count.  The Oklahoma border is a shorter distance from the studio than my commute to work.  I'm talking about folks coming back from Afghanistan and the like.)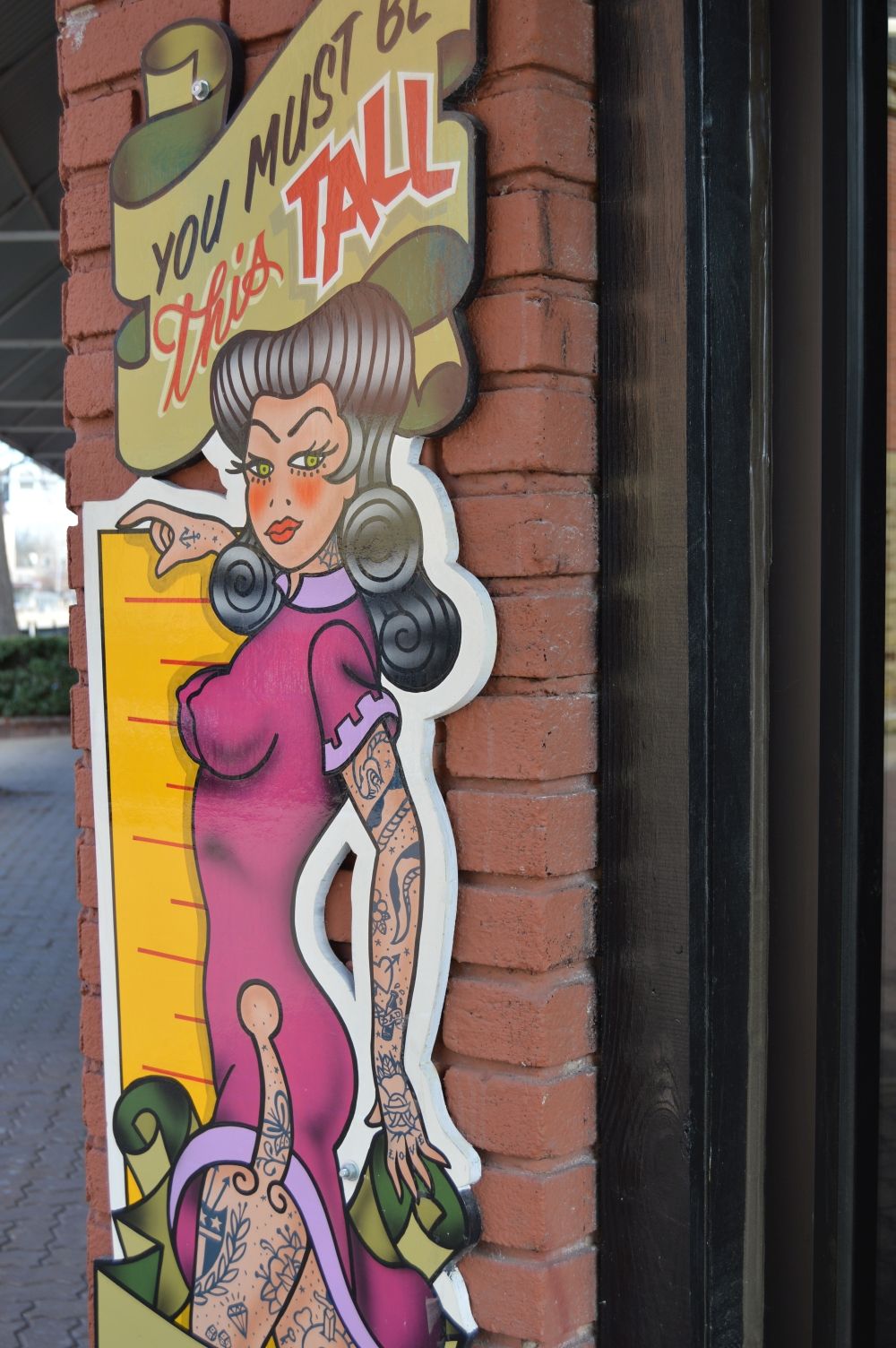 What to do before getting tattooed?
Get plenty of rest, no drugs or alcohol, eat good sized meals, and lay off the energy drinks (they make you jittery).
Try to wear appropriate clothing that you aren't too attached to.  I try to be neat, but pigment can be messy.
Bring I.D.  It must be state/country issued with current name, address, birthdate, and photo.
How do I pay?
I accept cash, credit, and debit.
The card you are using must have your name on it.
I also sell Gift Certificates of any denomination that expire one year from purchase.  (Many clients ask for these at Christmas and birthday time. Even a few people buying $20 gift certificates adds up to a good chunk off the tattoo price or at least covers the tax rate.  Good stuff!)
There is 9.75% taxation on all services within the City of Fort Smith.
Privacy
There are some clients and places that require more privacy than is typical.  If you feel this suits you, please let me know during your consultation, so we can make that happen.  Extra privacy options are available, but most clients prefer a more open approach and many bring their friends and family.
+1s
I genuinely like people, but tattooing is not a spectator sport.  You can bring who you would like with you, but they must remain respectful (to you and me).  This is a small studio with limited seating space.  The more distractions you bring with you, the longer the process will take.
Phone Calls
If you call during business hours, I'm usually busy tattooing or might have stepped out for an errand or lunch.  Please leave a message intelligibly with your name, complete phone number, and reason for calling.
I return these calls at my earliest convenience, and as best as possible.  Many times there is missing information or calls about procedures I don't offer, and I do not call these back.  Sadly there are only so many hours of the day and I try to fill them with tattooing my wonderful clients.
Things Not to Ask
"You got time today?"  There is no such thing as a tattoo emergency.  Please plan ahead so you can receive the type of service you deserve.
Message me with "How much is this?"  I cannot and will not answer this question over social media, email, or text messages. 
"What's your minimum?"  There is almost nothing in life where you want to shoot for "the minimum", and that's especially true for tattooing.  Whenever I am asked this, the tattoo in question is rarely actually the minimum amount of effort or price.  Come in, we'll talk, and you'll get a real estimate for YOUR tattoo.