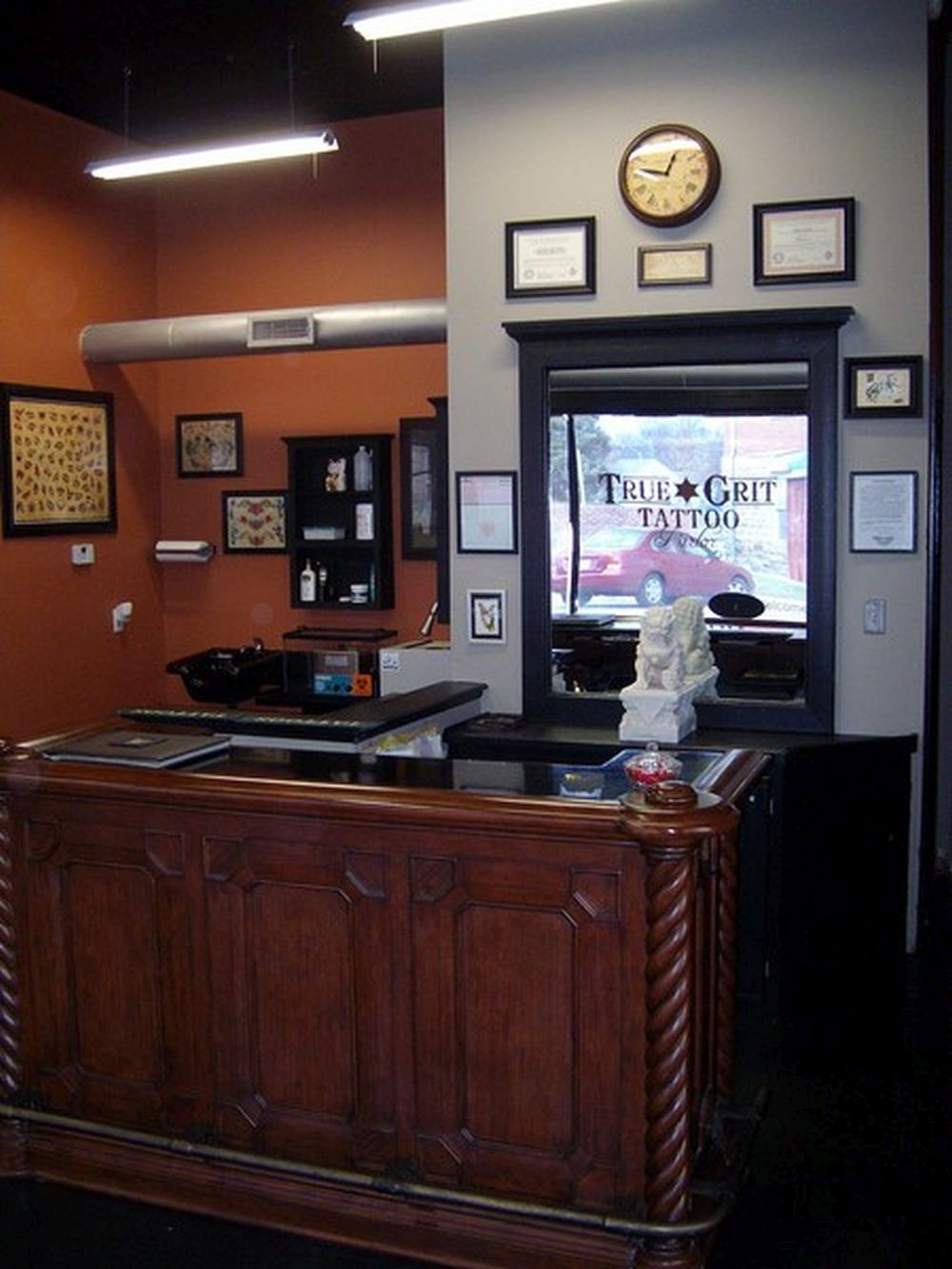 True Grit Tattoo Parlor is located at 115 North B Street, Suite B104, Fort Smith, AR 72901
That's in Brunwick Shopping and Business Center which takes up most of the city block between North 10th Street and North 9th Street and North A Street and North B Street. (North 9th Street is the only two way traffic street that borders us.) We are the corner suite downstairs that faces the Covenant Chapel and parking lot. There is usually plenty of free parking available within the lot for customers.
If you parallel park on the street, which isn't the closest parking to the studio, parking meters are free after 5pm and on weekends.